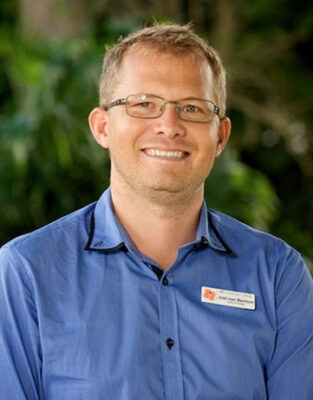 Dear Parents and Guardians
I would like to welcome you all to the 2023 school year.
Originally from western Sydney, my family and I have been part of the Marrara community for 10 years. I have worked as PE Coordinator, Head of School and Principal of NT Christian College during that time. In the last 2 years I have also been Principal of NT Christian Schools Registered Training Organisation, Transforming Training.
I am deeply passionate about Christian Education and desire to continue to develop a school that acknowledges every student as being made in the image of God and being loved by Him. In this way, every student brings a range of gifts and abilities that as a school we will seek to stretch and develop so they can engage wisely and fully in our rapidly changing world.
As a College we would like to say to you that you belong here and we love that you have chosen to be part of this learning community. I would also like to encourage you to continue to partner with us as we work together in educating our students.
Kind Regards
Joel van Bentum
Principal